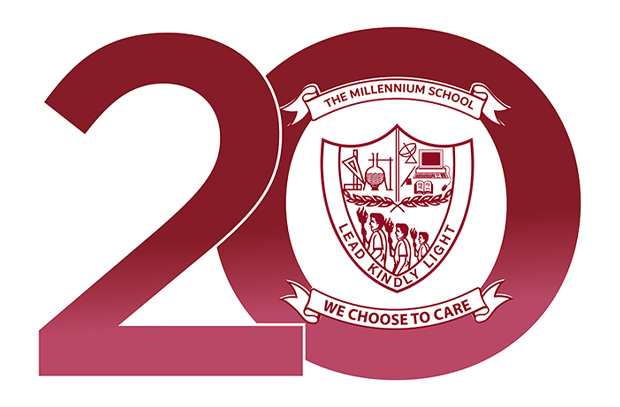 Celebrating 20 Years
20 years of The Millennium School! What a tremendous milestone! In the last two decades, the school has paved its path in the sands of time. It stands tall and grand with the legacy it has created – a school that cares, a school that strives for excellence, a school that reflects to move forward.
Over the years, Millennium has attained the impossible and has been the front runner in nurturing mindful global citizens. This has been possible due to the dedicated, passionate and compassionate team, both administrative and teaching. Team TMS feels humbled and privileged to be part of TMS as it celebrates the 20 year Anniversary of the school.
Wishing TMS many more years of success and care!