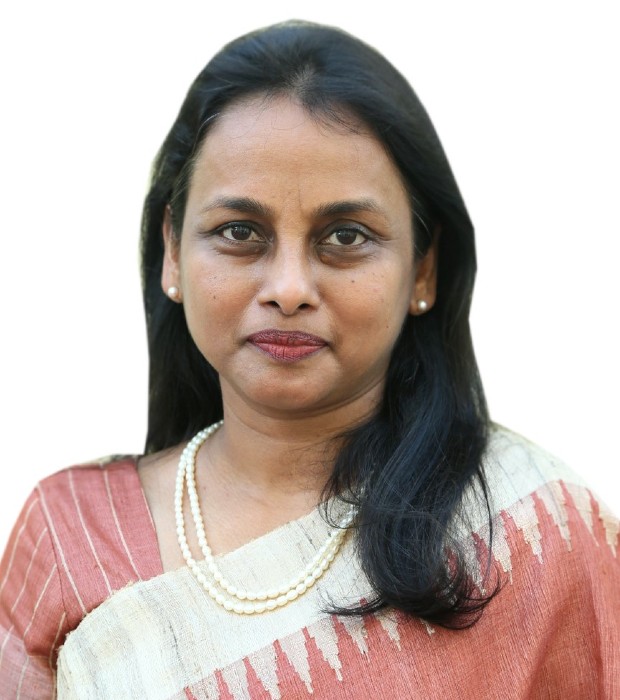 Lelitha Senan
Educational Supervisor - Senior Secondary School
Ms Lelitha Senan joined the GEMS family in January 2002 as a Primary School Teacher of The Millennium School, Dubai. Over 23 years of teaching experience across Primary, Middle and Senior School, Lelitha has been Grade Coordinator, House Teacher and Assistant Supervisor before taking over as Educational Supervisor in April 2017. Lelitha leads the school's Moral Education Programme and the Jewels of Kindness initiative, ensuring that these are woven into the fabric of the school. Lelitha believes in positively influencing the lives of students not only as a teacher but also as a role model.
In her tenure at TMS, she has received the prestigious Teacher Awards for "Exemplary Service" (2007) and "Outstanding Contribution and Dedicated Service" (2012), ascertaining her positive and effective teaching style and willingness to work beyond the call of duty.
With the invaluable managerial skill that she has gained through her work experience under the GEMS banner and a strong sense of integrity and commitment, she is dedicated to take education ahead, adapting well to the changing scenario of the class from teacher-led to student led and pupil centric classes.
She graduated from the Regional College of Education, University of Mysore with a degree in Science and Education.