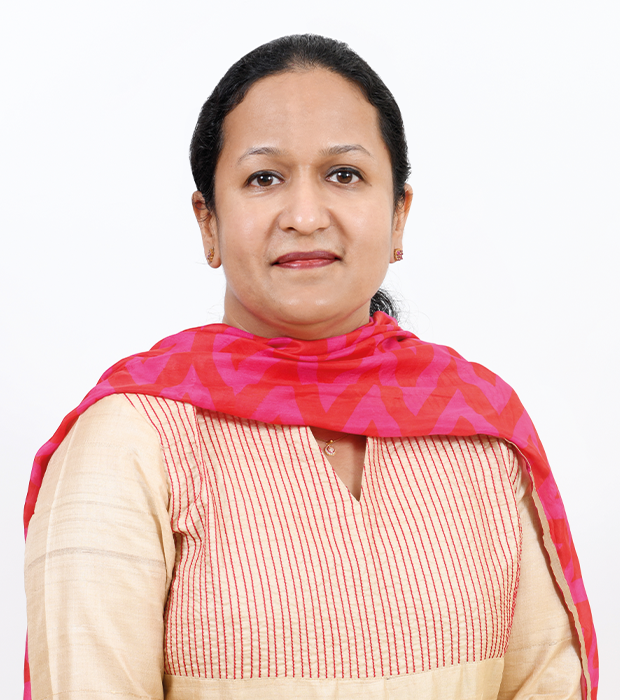 Thanu Cherian
Head of French
Mrs. Thanu Cherian joined the Millennium School in 2004 as a Secondary School French Teacher before becoming Head of French in 2014. She holds a Post Graduate Degree in French and is a Certified Examiner for the Delf Examinations conducted by Institut Français, French Embassy.
She is passionate about teaching French as a second language and endeavours to provide learning opportunities to ignite the same passion and love for the language in the minds of her learners. Her experience has been most rewarding, as she has been privileged to witness her students achieving fantastic academic success, year after year, both in the CBSE exams and in the Delf Prim and Delf Junior Examinations.
In 2019, she was responsible for redesigning the French curriculum to a more communicative and action-oriented approach where our learners feel more confident to interact and communicate in real life situations in various contexts and domains. She constantly strives to update her teaching to keep pace with the interests and skills required by her students to meet the demands of an ever-changing world.