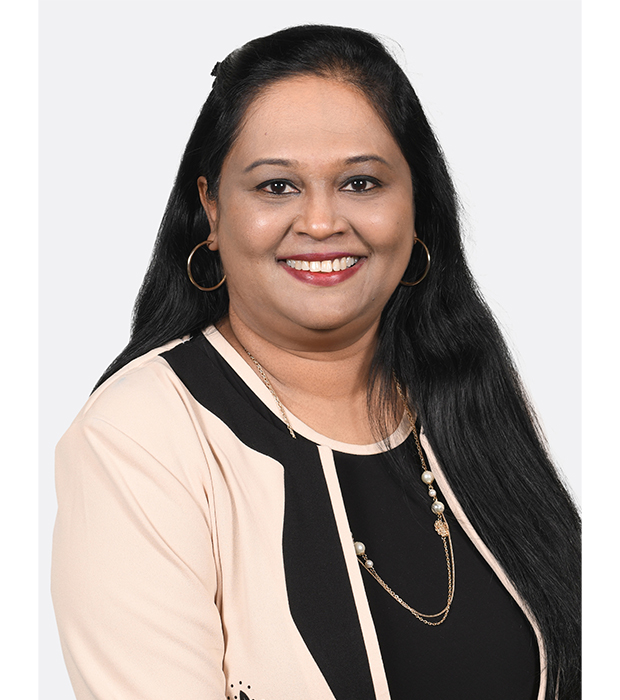 Uvani Fernando
Head of Computer Science
Ms. Uvani Fernando has over 22 years of teaching experience, with over 15 years at The Millennium School. She qualified as a Computer Science Software Engineer from St. Peter's Engineering College, University of Madras with first class distinction and the topper of the batch. She has specialized in Oracle and SQL. She is a certified Microsoft and Apple Teacher.
Currently, she is the Digital Lead of the School. As the key administrator for the school's MIS portal Phoenix, she coordinates with GEMS IT to customize the academic report cards, attainment data analysis reports and student trackers. As the tech administrator she is in charge to coordinate and conduct the external examinations like CAT4, ASSET, TIMSS and PIRLS.
She is passionate about digital tools, a life-long learner and trainer. She has led the team for TMS to become a Common-sense Media Certified School. As a Microsoft Innovative Educator Expert (MIE) she has worked relentlessly to make TMS a Microsoft Showcase School . She continuously kept in touch with Microsoft, train teachers to become MIE and then MIEEs, use Microsoft tools, create videos of what the school has achieved to strengthen the teaching-learning processes.
As an educator she effectively engages with learners, creating the pedagogical, social, and ethical conditions to take charge of their own learning, individually and collectively to embed the 21st century skills.
She has received commendations from the management for the excellent job performance and received the Best Teacher Award from the School Management in the academic year 2009 ,2013 and 2022. She has also received the participation certificate from The Guinness World Records™ for the title "Most users to take an online Artificial Intelligence lesson in 24 hours" which helped India set a new world record.
Uvani enjoys baking and spending time with her pet.