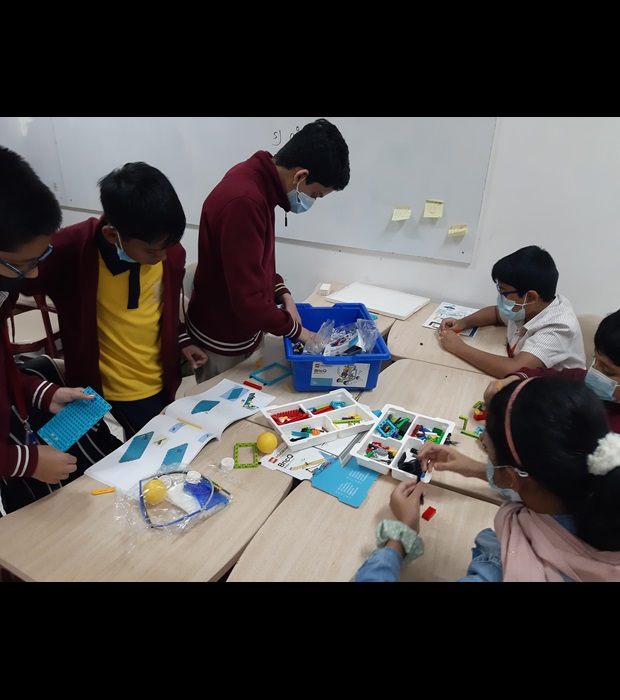 SEP - Middle and Senior School
SEP - Middle and Senior School
SEP is a unique programme of TMS to enhance and excel the individual capabilities of every student. It not only enriches the mind but also the body. Both games and activities during the SEP programme bring out the best in every student. A variety of activities are planned, considering the engagement and development of the potential of your ward.
This programme enhances the skills of students and motivates them to maintain their self- esteem.
The students of the middle school are offered a plethora of activities, games and clubs. Activities such as Art & Craft, Modern Dance, Drama, Communication, Trash to Treasure, Home Science, Calligraphy, Gymnastics, Karate, Computronics and Vocals captured the enthusiasm and participation of the students.
New initiatives like Football and Karate for girls met with much fervor.
In the Senior school, in addition to teachers' guidance, student mentors ensure that participation in clubs like MUN (Model United Nations), Debate and Quiz, Film Making, Generation Global is indeed gratifying to the students.
Sports and games enhance not only physical fitness but also develops social and classroom skills like teamwork, cooperation, self-control and assertiveness.
Spearheaded by our PE department and trained coaches games like Basketball, Football, Cricket, Badminton, Table Tennis and Throwball are successfully conducted during SEP.
SEP also facilitates the Inter-House Competitions and Tournaments and other activities like Talent Time that allow students a platform to showcase their skills and talents. Grades 9 to 12 are also engaged productively in extra classes during SEP time. New initiatives started for grade 9 students like Art, Home science, Aerobics and Karate have been met with great enthusiasm and success.
True to its objective SEP encourages, engages students to recognize the value of activities in their self-development, and equips them to be competent Twenty-First Century Learners.
Gallery of Our SEP Activities