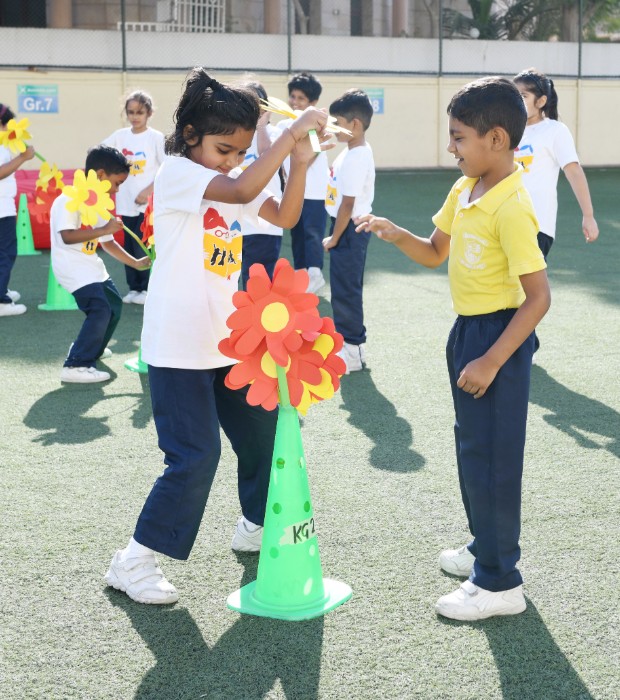 SEP - Primary School
Self Enhancement Program
The Self Enhancement Program (SEP) in the Primary School starts from Grade 3. The program runs from 2.00 p.m. to 4.00 p.m.
The activities include, Art and Craft, Speech and Drama, Music, Home Science, Calligraphy, Reading Club, Environment Club and French Club.
We also offer a variety of fitness activities like Football, Cricket, Basketball, Athletics, Karate and Dance.
In addition to these, Support classes in Hindi, Arabic, French and Math are held for students who require additional support.
The activities may vary every year, depending on popular demand.
The Self Enhancement Program fosters team spirit, collaboration, promotes fitness and wellbeing and encourages social development. A display of skills and talents takes place during Self Enhancement Day where parents are invited to view a display of skills and talents. The highlight of the event are matches between the parents and students. The program runs in a safe and secure environment and focuses on the development of the whole child.
Gallery of Our SEP Activities