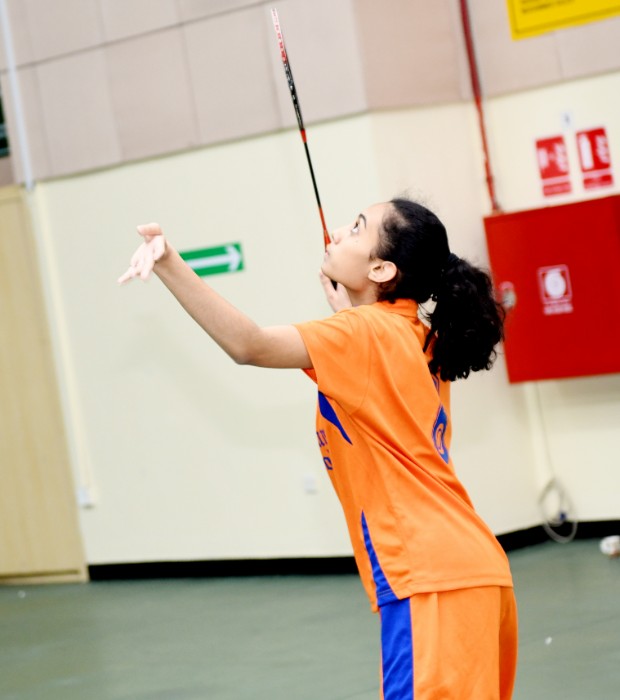 Spring House Report - Girls
Staying true to our motto, 'Labor Omnia Vincit', we worked hard through and through. The girls from Spring House have not only enthusiastically participated but also have performed well in various activities such as Quiz, Debate and Table Tennis.
This year brought a flurry of brilliant wins and crushing losses.Our main accomplishments for this academic year (2019-2020) were being placed first overall in Inter-House Throwball as well as Inter-House Elocution. Spring also came first in the Inter-House Senior School Basketball due to our talented and hardworking players.
We bagged an overall of 3rd position in the Inter-House Swimming Gala. Participants from Spring House ranging from Grades 5 to 12 have secured numerous medals.
The biggest and most competitive Inter-House event of the year, Sports Day, resulted in the display of great team spirit and motivation of the students. We came 1st in Triple Jump, 3rd in Long Jump and 2nd place in Shot Put. Our relay teams for Grades 7-8 and 11-12 secured the second position. The undying efforts of the pupils of our house resulted in numerous others securing medals too. All these wins were possible because of our effective teamwork and commendable skills displayed by the teams.
This was the first year, where the students were in charge of choreographing a drill for the Sports Day. Our prefects led a group of over a hundred and eighty students. It could not have been possible without our team spirit, coordination and cheer. Just as the forest can never be tamed, Spring House will only continue to grow and soar.