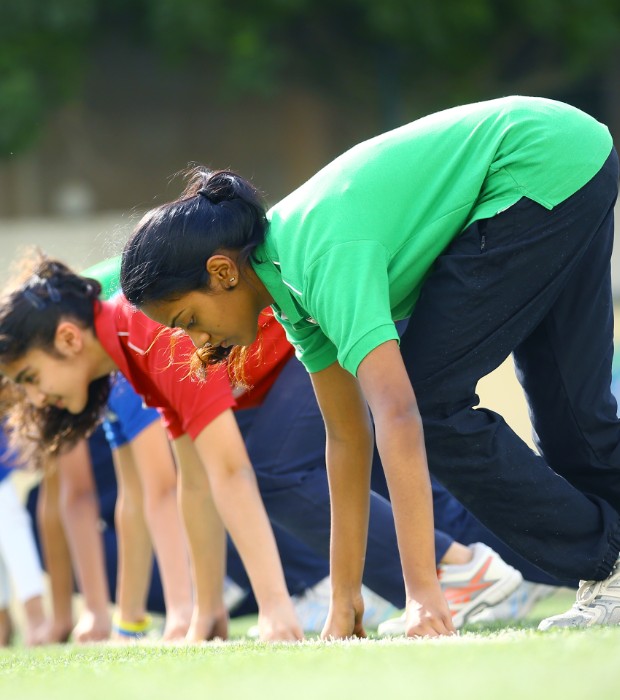 Winter House Report - Girls
"Every moment is a fresh beginning. Life's not about expecting, hoping and wishing, it's about doing, being and becoming."
Winter House has always been one to seize the day with its achievements and accolades but this year we truly outtdid ourselves. Never underestimate the power of Winter House. We believe in the dreams of the future better than the history of the past.
We started off the year extremely well and we were placed First in the Annual Inter-School Swimming Gala. This win set the precedent for many more successes that were to come during the course of the year.
Our success journey continued with securing the first place in the Inter-House Debate, Basketball and Badminton Competitions. We showed our fighting spirit and this perseverance helped us to achieve Third place in Inter-House Throwball and Inter-House MUN competions as well.
We finished the year on an extremely strong footing by securing Second place on Sports Day. The young gymnasts made a pyramid showing the concept of determination and team spirit. We showcased our importance for a sustainable environment through a display using white ribbons. We also used different coloured caps to show our tolerance towards others. Overall it was a splendid performance.
With the spirit of Carpe Diem infused in each one of us, with determination and hard work, Winter House has proved that it is a house to be reckoned with.