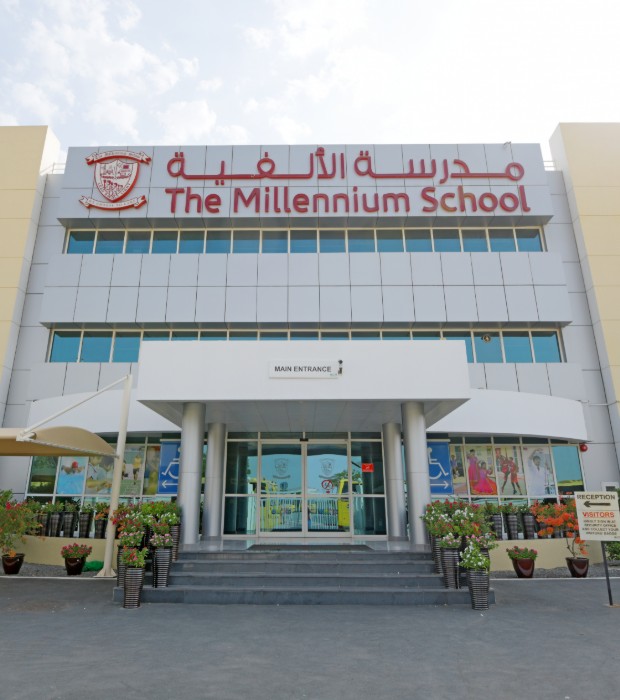 Our School
Welcome to The Millennium School, Dubai
The Millennium School is a leading academic institution in the UAE with a 20-year legacy. We nurture mindful, global citizens by creating empowering opportunities in a stimulating and challenging learning environment.
The Millennium School is affiliated to the Central Board of Secondary Education, New Delhi, India. Pupils from ages 5 to 18 benefit from high quality teaching, a caring environment, extensive educational resources and modern facilities. Our ability to develop confident lifelong learners, self-aware leaders and independent problem solvers defines us as the school of the future. The school is a modern, forward thinking institution with a willingness to innovate that has seen the school thrive for twenty years.
We belong to the Round Square network of schools that promotes an ethos of inclusion, self-reflection and values of mind and heart. In a supportive environment, the school offers a comprehensive Self Enhancement Programme that hones students' skills and talents.
Care, compassion and consideration form the DNA of the school. Students are valued and encouraged to be positive change makers. The Millennium School prides itself on the relationships we build with our students and the partnerships that we have with our parents.
If you're considering enrolling your ward here, please do visit us and get a flavor of the Millennium experience.