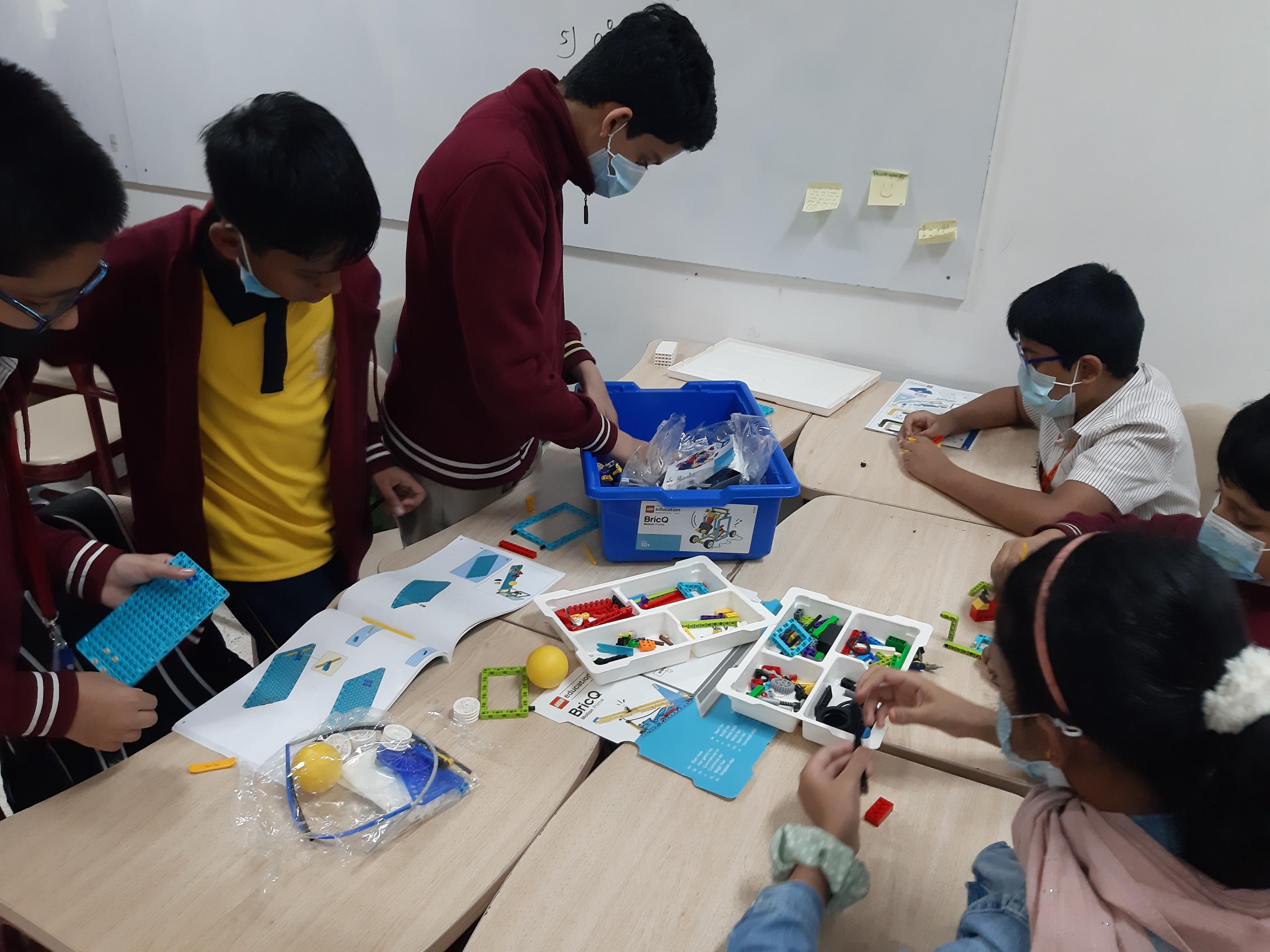 Skill Up - Middle and Senior School
Skill Up - Middle and Senior School
Skill Up is a unique programme of TMS to enhance and excel the individual capabilities of each and every student. It not only enriches the mind but also the body. Games, activities and Clubs during the Skill Up programme bring out the best. A variety of games and activities / clubs which will engage and develop your ward are taken into consideration.
The curriculum of TMS is enriched by the Skill Up. It consists of the Fantastic Games namely Table Tennis, Football, Throwball – Girls, Basketball, Badminton and Cricket where skills are taught and enhanced. The plethora of activities are Creative Hearts, The Milleniartists, Bibliophiles, Eloquent Expression, Culinary Gurus, Crafty Knitters and Tech Maestros where students develop the 4 Cs of Communication, Critical thinking, Collaboration and Creativity and captured the enthusiasm and participation of the students.
This programme enhances the skills of students and motivates them to maintain their self- esteem.
Students participated in various clubs with zeal and many won accolades for the school and themselves. Thanks to the training and support of competent teachers and Senior Student mentors participation in clubs like MUN, Generation Global, ROUND SQUARE, Environment Club, Innovation Club, The Dramatizers – Drama Club, Girl Up, QUIZ Club, Agree to Disagree - Debate Club, Financial Literacy, French Club, Arabic Club, Hindi Club, The Noteworthy Club, Dance Club – Classical Dance, Science Club, Quran Classes, Literary Activities Club, IELTS DRILL CHAMPIONS and the Best Buddies Club was indeed gratifying to the students.
Skill Up also facilitates the Inter-House Competitions and Tournaments and other activities like Talent Time that give students a platform to showcase their skills and talents.
True to its objective Skill Up encourages, engages students to recognize the value of activities in their self-development, and equips them to be competent Twenty-First Century Learners.
Gallery of Our SEP Activities