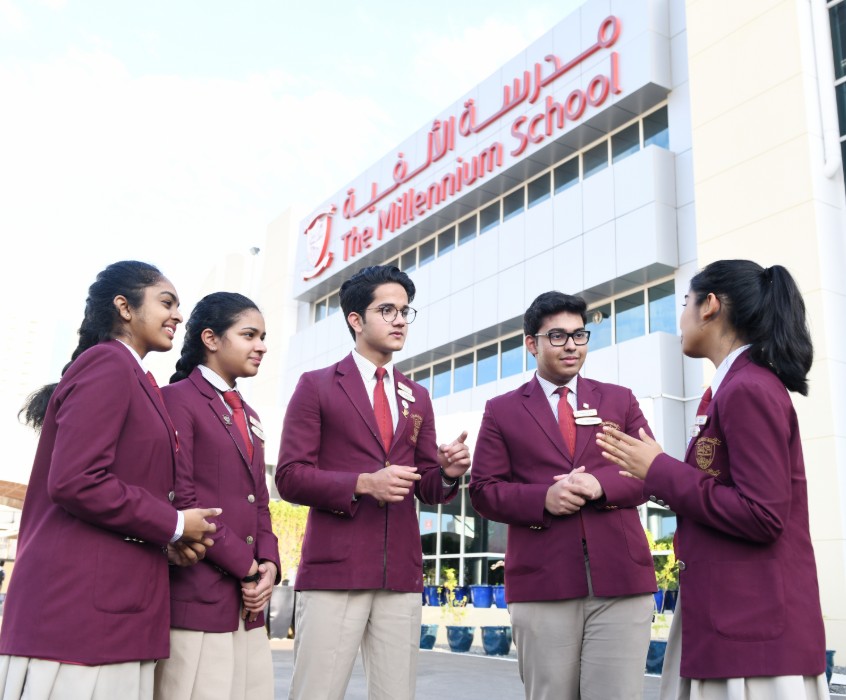 Vision and Mission
Vision and Mission
Our Vision
To nurture the potential of our pupils and inspire them to be mindful global citizens.
Our Mission
The Millennium School:
Creates opportunities to empower individual capabilities and be in the forefront of innovative practices that lead to sustainable development.
Appreciates and respects the local culture, traditions and sensibilities of the United Arab Emirates while bearing an international outlook.
Reaches out to all through a spirit of caring and uprightness of character and encourages diversity of thought while affirming the dignity of all individuals.
Engages students to be curious and transforms their minds to be visionaries, seekers of excellence and life-long learners.
Stimulates students to be confident, self-aware leaders and independent problem-solvers in an intellectually challenging environment that fosters creativity.
Our DNA
The DNA speaks volumes of the common attributes of successful school leaders, teachers and students. We strike a balance between performance and character in our quest to develop the whole child.