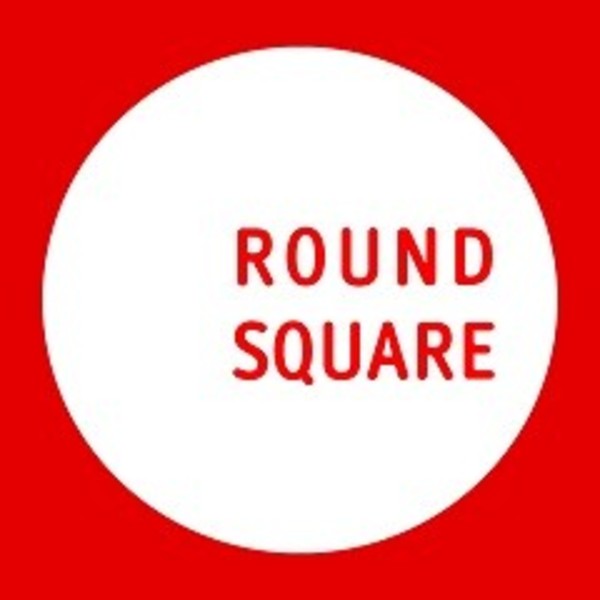 Co-Curricular Activities
Rooted to the IDEALS of the Round Square
The Millennium School has been a global member of Round Square since 2006. The Membership provides our students with a wide range of opportunities to explore and imbibe the Round Square IDEALS (Internationalism, Democracy, Environmentalism, Adventure, Leadership, and Service). TMS is deeply engaged in the activities of Round Square, including participating in and hosting Round Square regional and international conferences.
The activities listed below promote the IDEALS of the Round Square
Internationalism
Through the various exchange programs and collaborative projects with schools beyond the UAE, students develop an understanding of mindfulness, empathy and compassion and use these tools to enhance emotional wellbeing and social relationships. They demonstrate a pro-social behavior towards others and develop and understanding of global citizenship. These programs provide a space or individual reelection about pertinent global issues.
The HIM Academy Exchange Program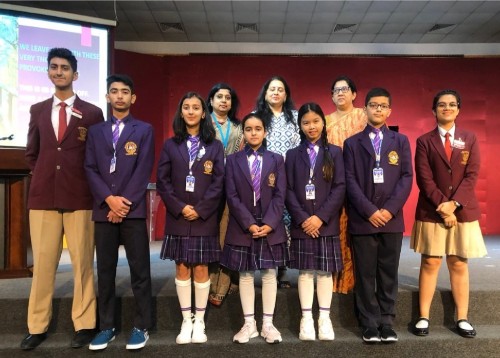 At an International Conference held at the Emerald Heights International School at Indore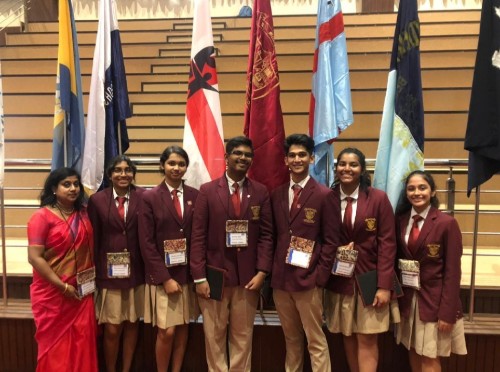 Cultural Confluence
The Millennium School hosted a cultural Confluence as part of the Year of Tolerance. The Sheikh Rashid Al Maktoum Pakistan School and the Westminster School participated. Through dance and drama, students celebrated and shared their glorious heritage, culture and traditions.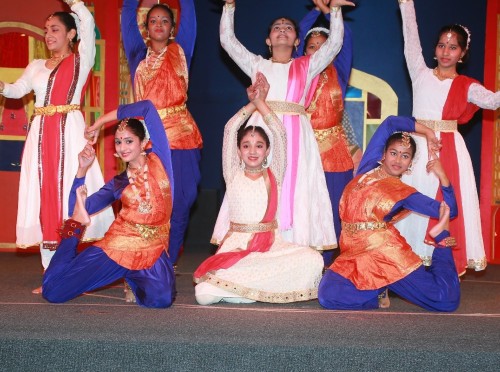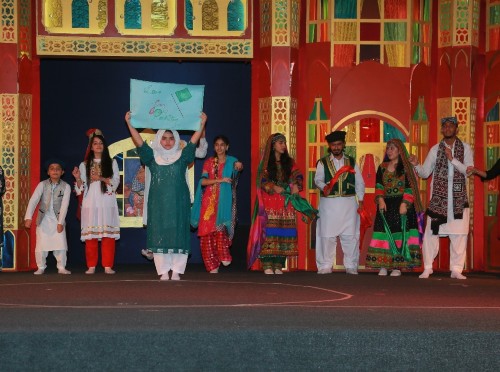 Democracy
Democracy is fostered through the activities in the Model United Nations Club. Students are honed to be eloquent speakers as they take on the roles of delegates, speakers and chairs representing different countries. Through their social and emotional connect they build rational, develop open-mindedness, respect for others points of view and emulate the qualities of mindful global citizens.
An Intra School Conference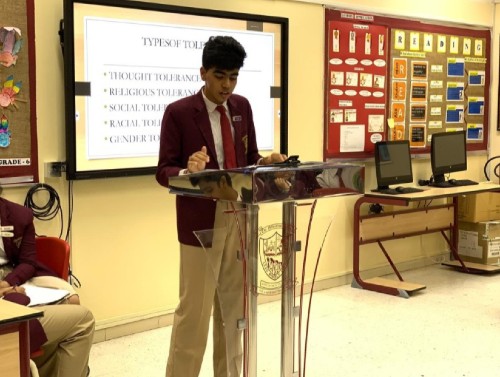 The Duke of Edinburgh's International Award Programme

The Millennium School is an Independent Award Centre for the prestigious and coveted International Youth Award Programme- The Duke of Edinburgh's Award since 2020. It is the world's leading youth international achievement award, equipping young people for life and work. It is all about setting personal challenges and pushing personal boundaries to emerge into a generation of confident, responsible, and independent learners who live by the motto 'service above self'. Participants enroll for one of three progressive levels which, when successfully completed, leads to a Bronze, Silver, or Gold Duke of Edinburgh's Award.
The school had their first Batch of 11 proud Bronze Awardees receive their Badges and Certificates at the Annual Prize Day Ceremony in May of 2022. The students hone various skills such as coding, modelling, dance, mentoring, painting, playing an array of musical instruments and extending selfless service through different channels to give back to society by volunteering virtually, working with EEG and many other plantation and environment campaigns.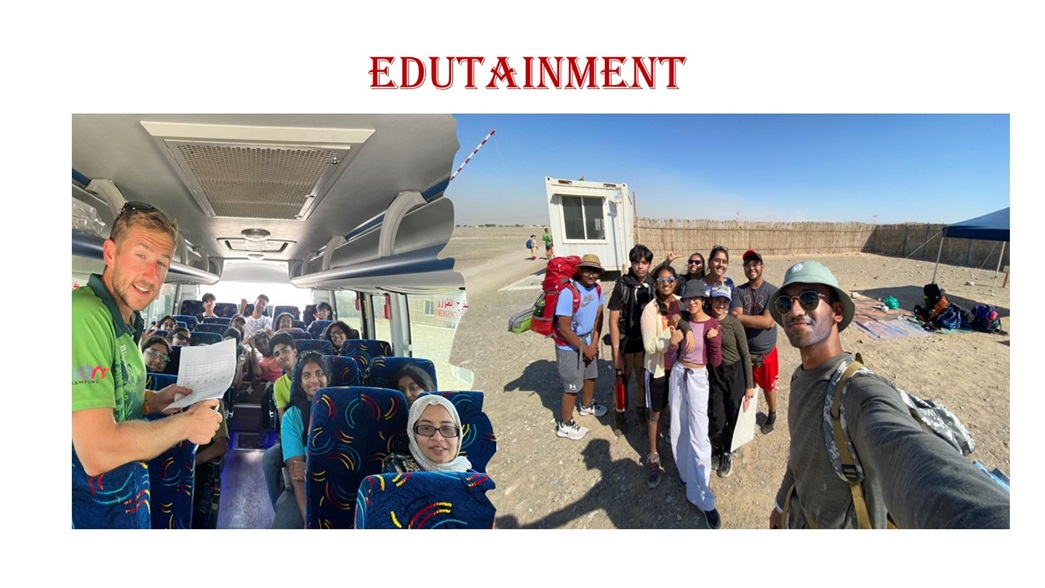 Generation Global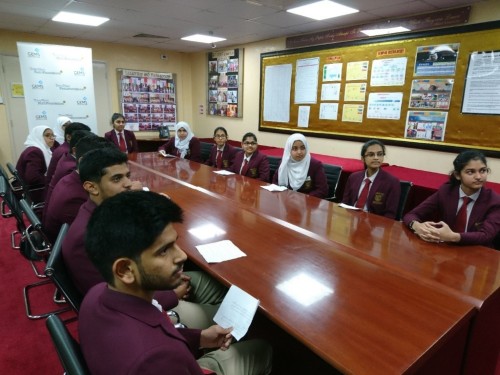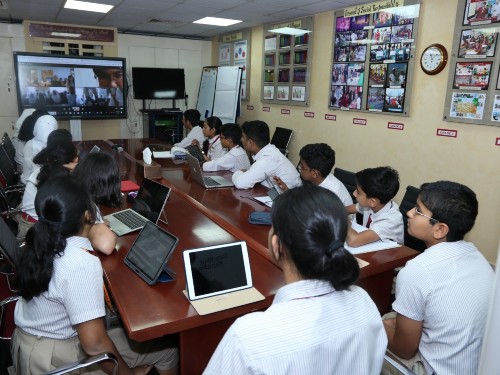 The club prepares students with the skills and experiences they need to navigate differences in a peaceful way. Our students have taken part in video conferences with different countries around the world. The topics ranged from Women Empowerment, Peace and Reconciliation, Festivals, Human Rights, Power and Influence, Identity and Belonging. In 2013 the club won the Best School Award for sharing its outstanding practices and in 2014 the school was recognized as the Lead School.
Environmentalism
Environment Club
TMS is an environmentally conscious school and empowers its students to participate and take up meaningful environmental activities and projects. It is a platform for our students to reach out to influence and engage their parents and neighborhood communities to promote pro-environmental behavior. Our students are also empowered to explore environmental concepts and actions beyond the confines of a syllabi or curriculum.
Sustainability Week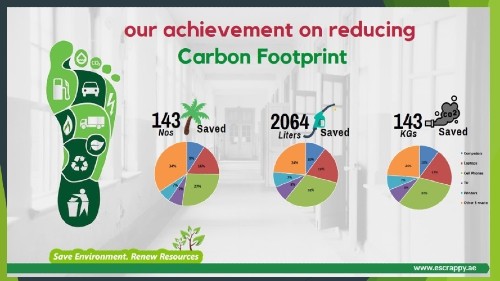 With a view to foster a mindset that promotes environmental sustainability, the Environment Club organizes Sustainability Week every year. The entire week was exciting with each day dedicated to an activity, such as, vegetarian day, no car day, paperless day, e-waste day and save power day.
Creating an in- house vertical garden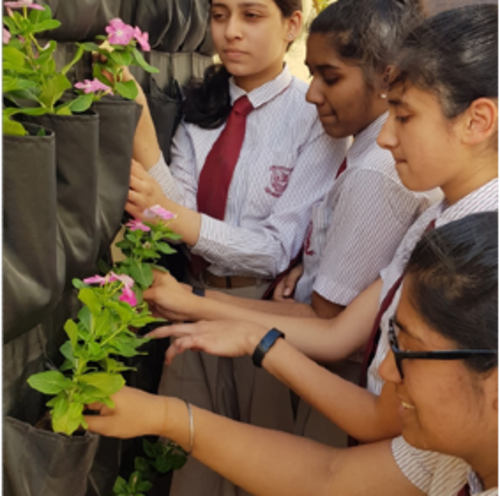 Adventure
The spirit of adventure is sparked through field trips, overnight camps and international expeditions. These help our students to plan, take risks and become self-reliant. We also create a culture of adventure within our classrooms, where creativity is nurtured and a culture of innovation is built. Students use their imagination and independent problem solving skills to explore new ways, ideas and innovate. They recognize opportunities, experiment and are willing to take risks. The activities planned by the Innovation Hub across the school creates opportunities for students to participate in intra and interschool events.
The ICE (Innovate- Create –Explore center) in the Primary School & Zone Millennia in the Kindergarten are sparks creativity and innovation.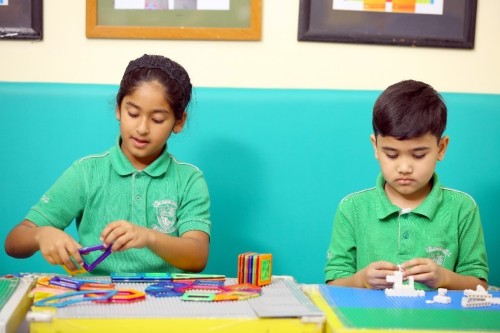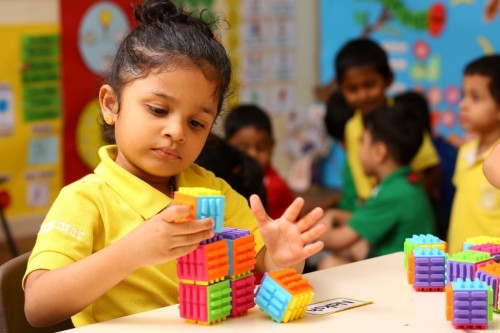 Leadership
We empower students to find their voice by building a productive and inclusive school culture. Students have access to a range of structured leadership roles in the school that provide them with opportunities to develop a range of skills, including entrepreneurial skills, communication and decision-making. Our student leaders have collaborated with the management and have been active partners in bringing about school improvement.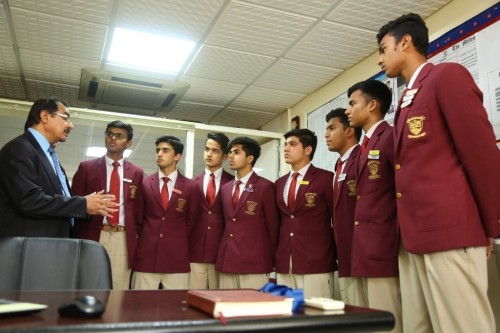 Service
"Recognize that every interaction you have is an opportunity to make positive impact on others" – Shep Hyken
We are a school with a heart. Students take part in project-based community service. It is through engagement and active involvement that they have created an appreciable impact in the community. We live up to our motto 'We choose to Care' and encourage our pupils to walk the walk. Our students are informed global citizens who are empowered to be agents of change.
Best Buddies
Through the Best Buddies programme, we collaborate with The Manzil School for Challenged Individuals. Our students engage with the students from Manzil every Wednesday. We are a socially inclusive school and provide a platform to enhance their social skills and well-being.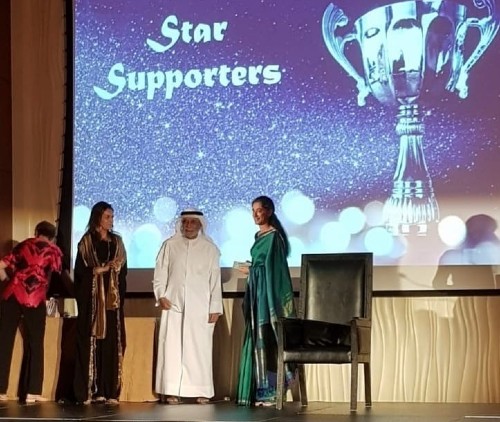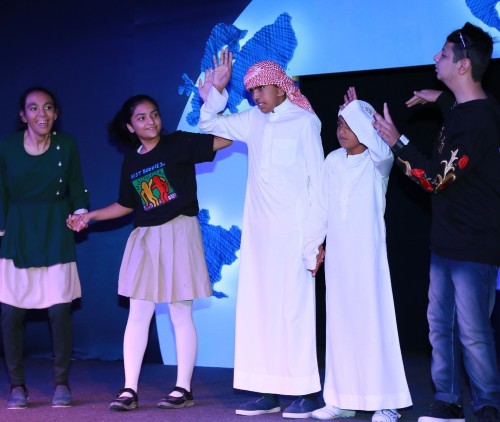 Family Day – A day spent bonding and promoting a spirit of well-being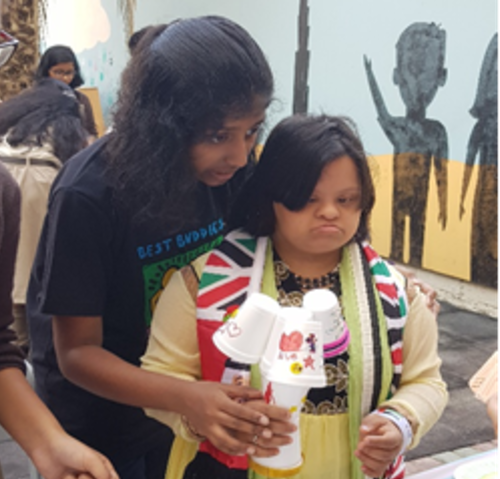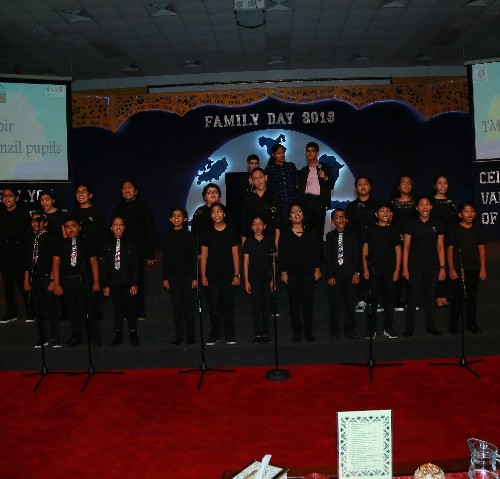 The annual UTSAV event of PRERANA
We participated in Manthan that was held by Prerana under the patronage o the Indian Consulate.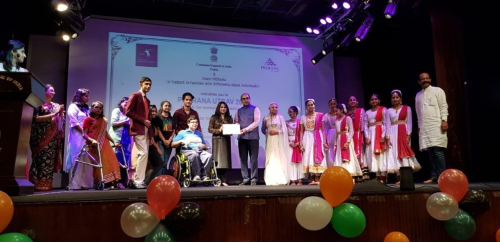 Watch us transform the world
At the Genesis Global Conference. Students volunteered their services at Child Care Camps, Eye and Dental Check-ups, and helped at a Carcinoma Care Center.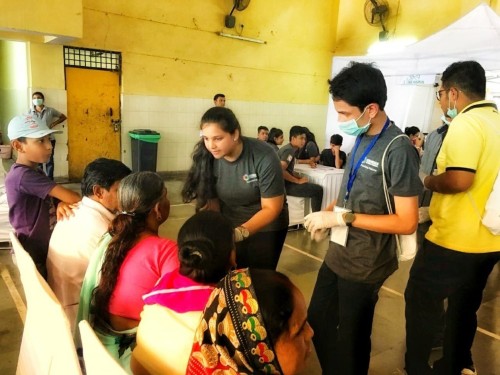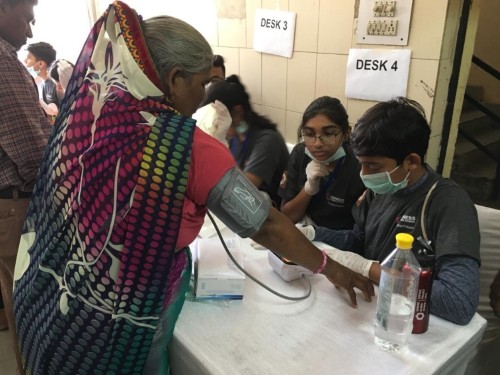 'Adopt a school' programme
Our students adopted the Sheikh Rashid Al Maktoum Pakistani School. Through a Literacy Program, they developed in the students a penchant towards reading, speaking and listening.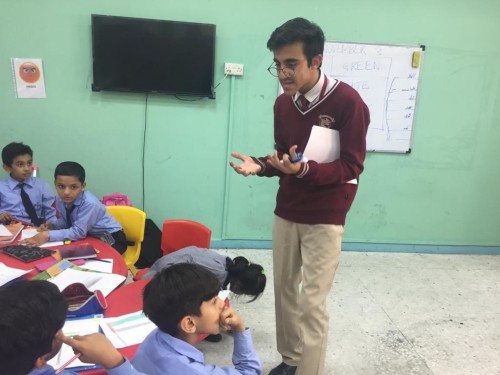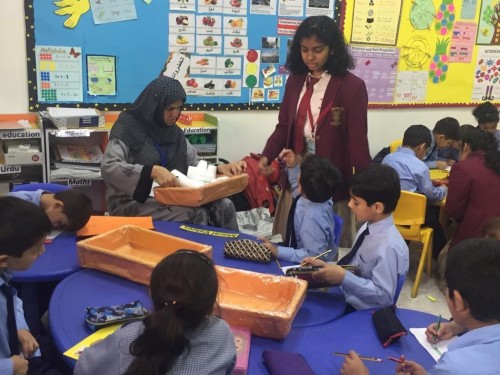 We are a school with a heart
Our student leaders initiated and planned a 'Winter Carnival'. The amount collected was Dirhams Three hundred Thirty-Three Hundred Ninety-Six. The student council decided that under the patronage of Dubai Cares the funds raised would go towards building a school in Malawi, Nepal and Senegal. This project earned us the prestigious Philanthropic Award from Dubai Cares.
Breast Cancer Awareness Month
Over 100 pupils and members of faculty donated their hair. It was an incredible way to support a cause.
Blood Donation Drive
The entire community was part of this noble gesture.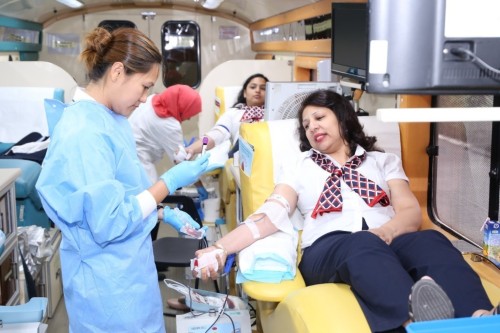 The Ramadan Fridge
A simple way of showing kindness.