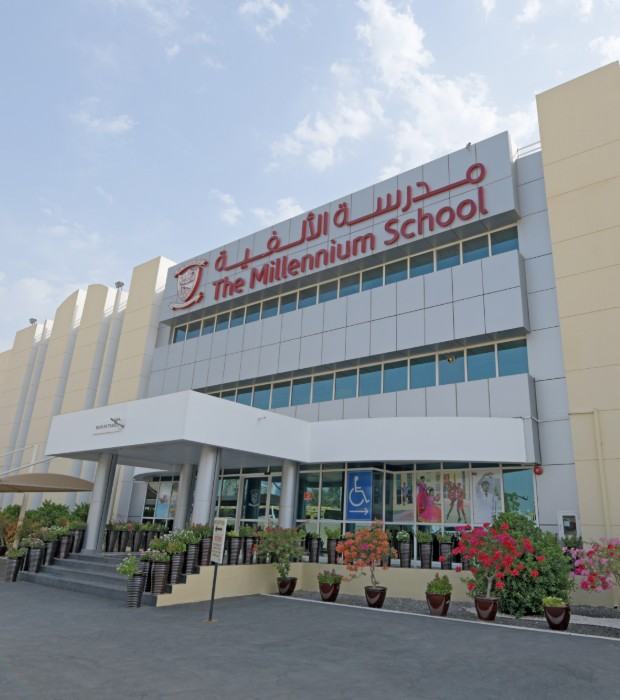 Our History
The Millennium School is a part of the esteemed GEMS Group of schools. Founded in the year 2000, with 40 students and   11   teachers, the school is the most sought after CBSE day boarding school in Dubai. Believing there is a genius in every child, we work tirelessly towards nurturing and unleashing innate potential. 
Currently, we have over 2,800 students & 167 teachers, including Special Educators and Counsellors on our rolls. The school has been rated as 'Very Good' for the last 5 years, since the Dubai Schools Inspection Bureau started the very good rating. We attribute our success to a strong student–teacher-parent relationship that fosters student well- being and establishes high expectations. An experienced and dedicated faculty in turn drives this success.
Since the school's inception, we have consistently maintained the highest standards of academic excellence and made students responsible world citizens.
For the foreseeable future we commit to deliver on our promise 'We Choose to Care' and open up newer and exciting pathways of learning.