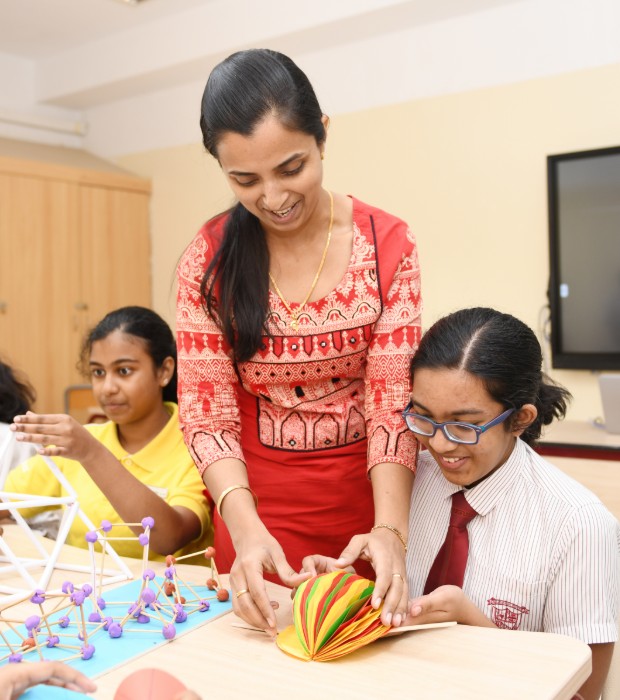 Inclusion
Inclusive education is about ensuring access to quality education for all students by effectively meeting their diverse needs in a way that is responsive, accepting, respectful and supportive. This is evident through student engagement and participation in an education programme within a common learning environment with the benefit of targeted support, which enables the reduction and removal of barriers that may lead to exclusion.
Inclusive education is not a project or an initiative. It is the progressive development of attitudes, behaviors, systems and beliefs that enable inclusive education to become a norm that underpins school culture and is reflected in the everyday life of the school community." (KHDA, 2017).
The Millennium School's vision on inclusion is to nurture the potential of our individual pupils and empower them to be self-reliant learners.
At TMS, the Inclusion Support Team is the core operating body which comprises of the Senior Leadership Members, Educational Supervisors, Parent and LSA representatives, Counselors and Special Educators. The team sets standards for quality assurance on Inclusion practices across the different phases of the school, guides required policies on provisions and protects equal rights to education for students of determination.
The counselling and learning support department constitutes of highly skilled professionals. The learning support services provided by the department includes:
Identification of individual learning needs of students facing significant difficulties in academics or reported for severe behavioral concerns
Planning, development and implementation of Individualized Education Plans (IEPs) or Behavior Management Programs (BMP)
Monitoring student progress collaboratively with the stake holders.
Provision of Individualized learning support sessions to build the required academic skills.
Trainings and awareness programs for the teaching and parent community.
To access the TMS Policy on Inclusion, click on the link below:
To access the KHDA documents on Inclusion click on the links below: