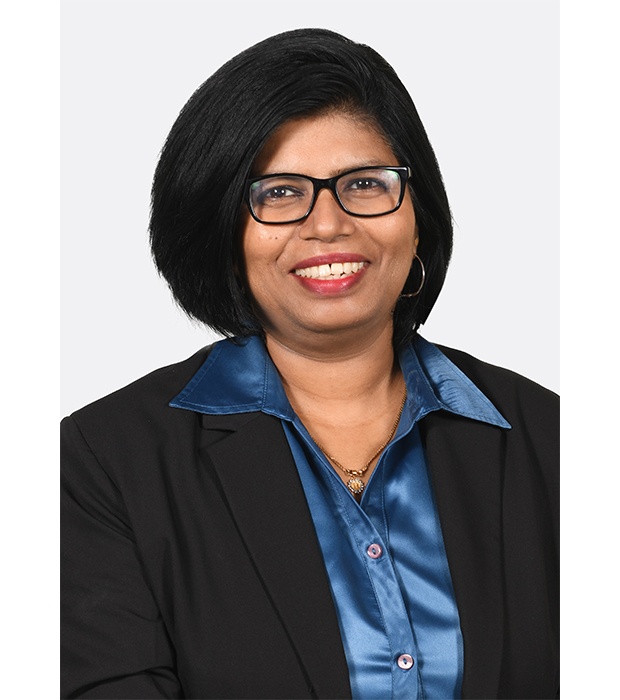 Roshani Dsouza
Educational Supervisor - Primary
Roshani D'souza joined The Millennium School in November 2014. With over 25 years' experience as an educator in India, Oman and UAE, she has taught Social Studies and English in the Primary, Middle and Senior School.
At TMS, she has held the post of coordinator of the Self Enhancement Programme, Middle and Senior School and coordinated the activities of the Debate Club. She has coordinated the editing of the School Magazine from 2017. She worked as the coordinator of Grade 5 for a year before she was appointed as the Academic Supervisor of Grades 3,4 & 5 in April 2021.She is also the school coordinator for the Mini and Junior Duke's Award.
She was felicitated with 'The Best Teachers Award' in 2016 for her exemplary service.
Ms. D'Souza holds a, MA in History from the University of Mumbai. She has been trained at St. Margaret's Teachers Training College, Mumbai and holds a Bachelors in Education degree.
She believes in the adage, 'One must keep learning as long as one lives', and has conducted workshops for teachers at TMS and teachers of teachers of GEMS School organised by Tellal (2020). She has also conducted calligraphy workshops for parents and students.
A passionate educationist, she perseveres to develop her students to be independent and responsible learners.