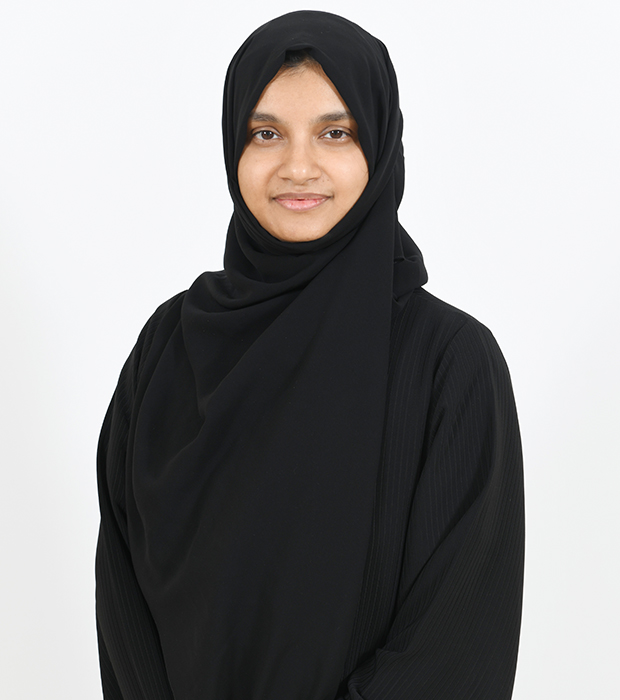 Shamla Matara
Head of Islamic Education
Starting as a design and estimation engineer, she spent the first few years of her career in the corporate world. Realising her passion for Islamic studies, she then began pursuing knowledge of the same and has been a student of religious studies for the past 15 years.
During the period from 2007- 2014, she has also been a teacher of Islamic Studies, in various centers in Dubai, affiliated to the Ministry of Islamic Affairs and Charitable Department.She has been actively involved as Team Leader of the organizing team of the Dubai International Peace Convention held at the World Trade Center in the years 2008 and 2010.
She joined the Millennium school in 2015 as a teacher of Islamic Studies and has now been Head of the Department for the past 4 years. Teaching is very dear to her and she aims at training young Muslims ,by speaking the language of the youth, to realise their full potential and to become productive members of the society.