Tuleka Shrivatsa
Kindergarten Teacher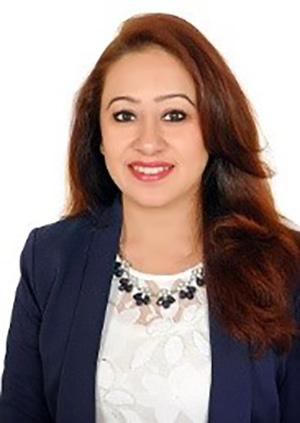 After working in the hospitality industry for over six years, coming to Dubai as a young mom, I thought of taking a career break. I remember looking at my kindergarten-going son and his amazement and respect for his teachers. They were his superheroes.
That is when I realized that I wanted to have that effect on the children of today and the adults of tomorrow. TMS has allowed me to achieve this beautiful dream of mine.
I believe the purpose of a school in today's age is to help children educate their minds, become global citizens of the 21st century, and to share their knowledge with the world. TMS does just that and much much more. It invigorates each student and teacher to do their best and excel in their work by providing innumerable opportunities for personal and professional growth.
For me, the foundation of the TMS community is caring and fondness for our school and its people. It is a place that fosters an atmosphere of learning, mutual respect, and cooperation amongst teachers, students, and parents.
As a kindergarten teacher in TMS, there has never been a single dull day in my career. Every day is a challenge, and my wonderful colleagues and senior management have extended their continuous support in every step of the way. This truly reflects the core value of our school: "We choose to care", and that is what we stand for!