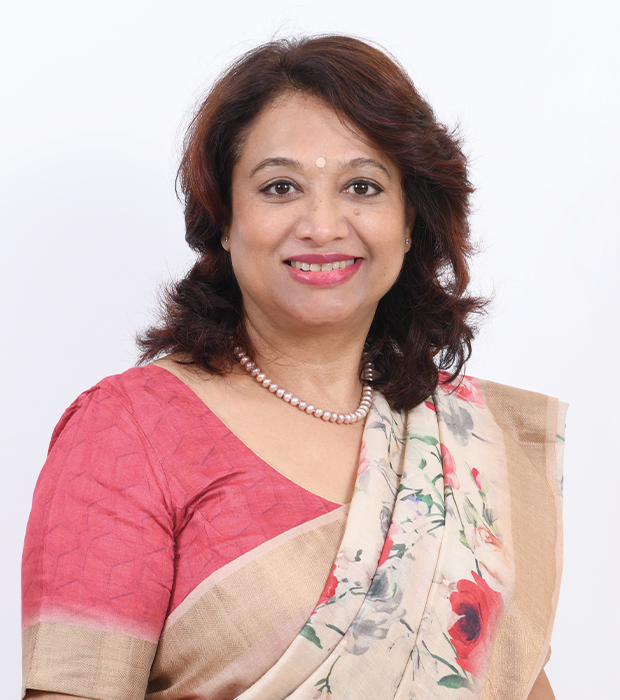 Deepti Bhatt
Educational Supervisor - Primary

Ms Deepti Bhatt is the Primary School Supervisor, looking after the Academic and Operational affairs for Grades 1 and 2. She also leads the Moral Education Programme and the Jewels of Kindness Programme for the Primary. Deepti leads her team adeptly to implement teaching and learning strategies to develop 21st Century skills in young students. She is keenly interested in understanding the impact of integrating online technologies into the early learning environment.
She has been a part of the Millennium School family since 2003 and was awarded the Best Teacher Award in 2008, which recognized her passion and contribution towards teaching Primary school students. In 2013, Deepti took on the role of an Educational Supervisor. Prior to this she has taught in schools in India.
Deepti holds a Bachelor's Degree in English and Sociology. She is passionate about animal rights and can be found volunteering at the local pet shelter in her spare time.