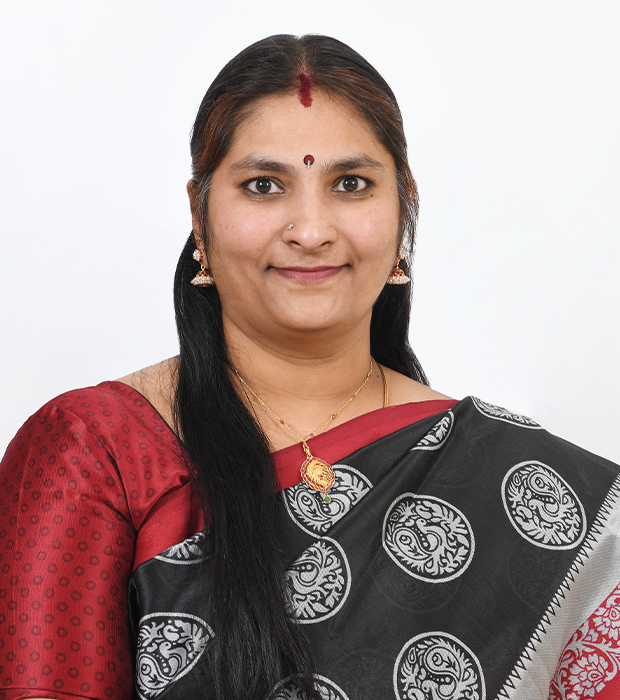 Saraswathi Eshwar
Head of Commerce
Saraswathi Eshwar joined the GEMS family in May '2013 as a teacher of Commerce in The Millennium School – Dubai.
She has over 18 years of experience in teaching with different educational institutions such as Universities, college and senior secondary school. During her teaching tenure at different schools she has held the position of Head of examination committee and Member of the core committee for question paper evaluation and selection.
She is currently working as the Head of the Department for Commerce. She is the coordinator for INJAZ- the junior achiever's group (U.S)-who bridge the gap between education and industry by Innovation Camps, student Internships, and is the mentor for the teacher trainer of Tellal institute. She is also a team member of the Project Zero –A Harvard University Community Project. She has participated in the National Seminar and has submitted her dissertation on the changing trends in industrial sectors.
Saraswathi has gained immense knowledge, with the passion of excelling in her field of study and subject matter which led her to develop a toolkit on financial accounting, which assists students to understand and learn especially with those preparing to appear for the board exams. She takes up all tasks with zeal and enthusiasm and, it shows in her commitment towards the institution, students and the community at large.
To enhance her knowledge and keep pace with the industrial changes, Saraswathi Eshwar has associated herself with the small and emerging business groups in preparing the feasibility reports, Cost benefit analysis and business plans.