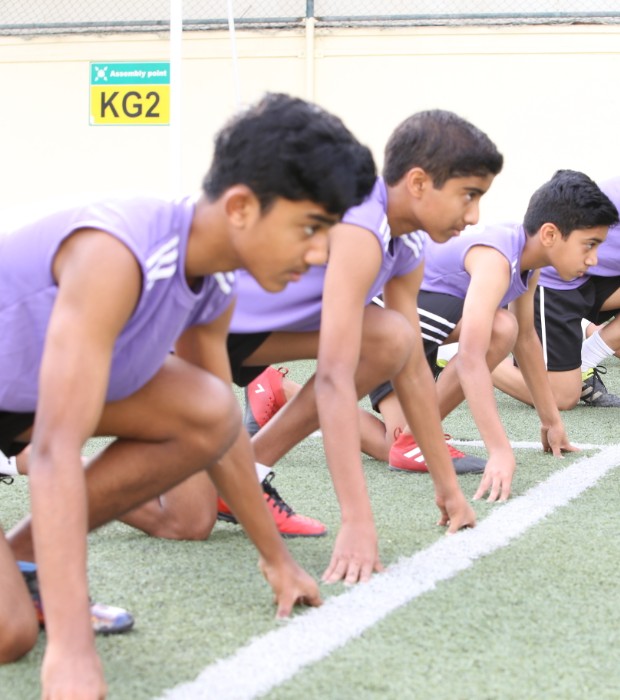 Spring House Report
People who wonder whether the glass is half-empty or half full are missing the point. The glass is REFILLABLE. As a house, we have been constantly pouring in enthusiasm, optimism, courage and hard work into all our endeavours.
We established our dominance early on in the Inter-House Cricket event where our Juniors of 5th and 6th Grade gave an explosive performance and secured first place with exceptional performances by Aazim and Umesh. The Seniors of 9-12 Grade secured 3rd place after a very hard fight and exciting matches.
We won the 2nd place in both 7-8 and 9-12 categories with great performances from Ryan, Achuttan, Jai and Aadi across both events. Though defeated in the Seniors match, our Juniors played some thrilling matches in football to secure 2nd place. In Badminton, we did exceedingly well with both 1st and 2nd place in the singles match being grabbed by the stellar performances of Pranav and Bryan. In the Seniors category, Vasudev and Stefan cemented the 1st position in both 9-10 and 11-12 divisions. In Table Tennis, our boys won 2nd place with great displays of talent by Ryan, Jozef and Derek.
We claimed the 2nd position in Swimming by the jaw dropping speed displayed by Aakash Deep, Siddarth Gade, Ansh Jyala, Nolan Peter and Nolan Pinto. Outstanding performances by Shaun and Tito brought us the Gold in both 9-10 and 11-12 categories of Shot Put events respectively. Our Middle Section displayed the most wonderful drill on Sports Day.
We have also attained laurels in the academia related events as well with several laurels in MUN with Vasudev winning the Best Position Paper and Honourable Mention and Harsh who also got Honourable Mention. We also won 2nd place in Elocution. Mustafa earned 2nd place in the Senior Category.
We have truly expressed our motto "Labor Omnia Vincit" (Work Conquers All) along with the school motto "We Choose to Care" to become mindful, tolerant, loving, passionate students of the house who are ready to take on the next year to break the concept of milestones and reach the stars.