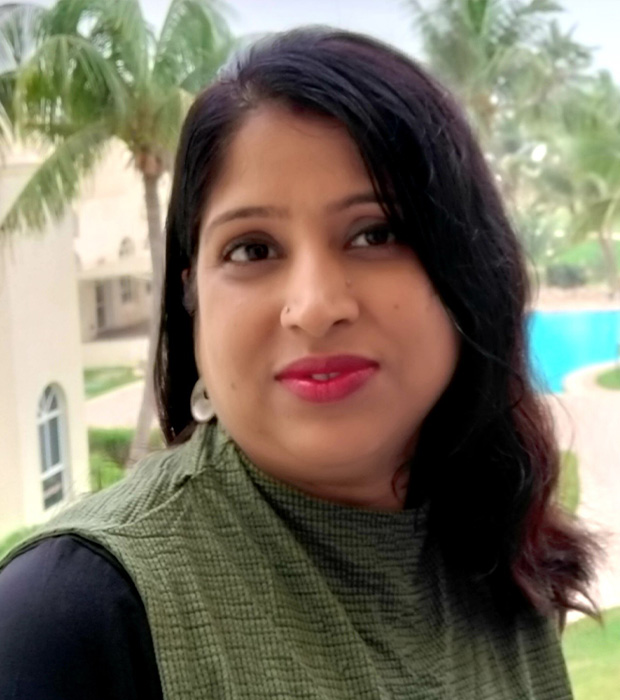 Renu Joshi
Hindi Language Teacher- Primary School
I joined this school in April 2020 during the current pandemic was at its peak and teachers had to teach from home. As a new employee, it was quite challenging for me, as I had to understand the functioning and the pedagogical practices of a new school.
However, believe me, things were so smooth that I felt blessed. The teachers and staff members were so positive and cooperative. If we analyze ourselves and what we actually look for in a school, many boxes will be ticked, as they are all fulfilled in TMS.
Here are some of the highlights:
Mindfulness (Spiritual Upliftment): Each school morning begins with prayer and meditation, which fills you with positive energy to help you in your work. As soon as I enter the school, I feel positive vibes around me. It is so good to see everybody doing his or her work with commendable dedication.
Self-Development: Continuous webinar professional development sessions will keep on reminding you of your goal and the path to achieve it.
Leadership: I feel that I am working under a wonderful leadership team where everyone is ready to guide you . My seniors with broad smiles on their faces make you comfortable and make you feel that whatever you are doing it is teamwork (Together- we can!)
Financial Support: During this pandemic, any organization in which employees are getting their salaries on time - it's a kind of success for both, employees and organization.
A Parent's Point of View: TMS is the place where you will find whatever you need for your child's development. I have seen many parents full of praise and making positive comments about school during the PTM meetings.
Therefore, until date, I am very happy to be a part of TMS! In return, I will do my level best to fulfil the expectations of the school.