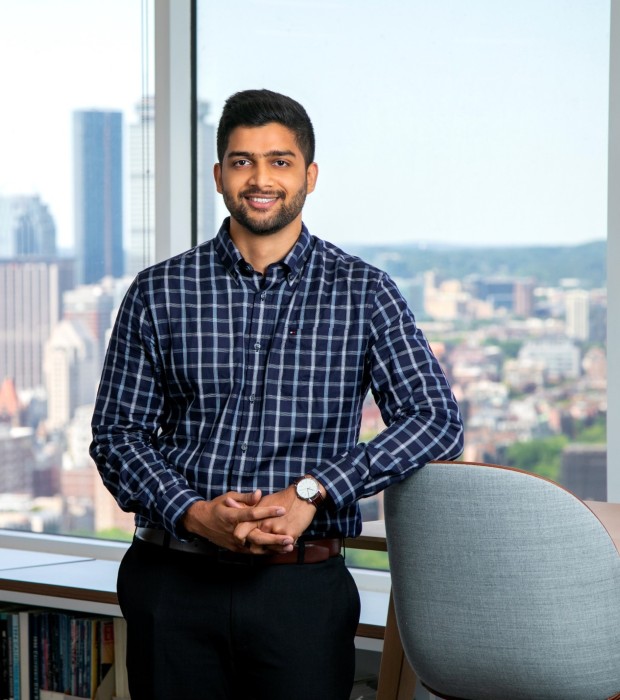 Sai Shetty
From Boston, with Love
I never envisioned the opportunity to write a piece for the TMS magazine as an alumnus would arrive so soon. It makes me realize how time has flown by since I left the school that defined most of my childhood. Although I would love to say I was a member of the class of 2011, my time at TMS was just shy a couple of years. Regardless, the eight years I spent at the school prepared me in unexpected ways for the life that was to follow.
During my time at TMS, I participated in a myriad of extracurricular activities. In hindsight, a lot of those pursuits, often competitive, were disconcerting. That discomfort mostly stemmed from the fear of the unknown, the fear of failure. Those events, however, taught me how to adapt to new situations, which proved to be most crucial in the phase that followed my departure from TMS. Following the 10th grade board examinations, I moved to India to pursue, what at the time I thought was my dream, a berth at one of the premier engineering institutions in the country. Quite possibly the most difficult phase of my life so far, the resilience I had built while at school helped me cope with the realities of living alone in a hostile environment, which I was largely sheltered from as a kid growing up in Dubai.
After four years of studying chemical engineering and a couple of years in management consulting, my decision to pursue a graduate degree in economics, which most people would say is quite a turn from my undergraduate degree, brought me to the United States. I now work in the field of energy consulting, which, perhaps serendipitous, appears a perfect amalgam of my training in engineering and economics. It seems like my nascent career has seen a few moments take a turn for the unexpected. Through these moments, I would like to think that the ability to adapt to change has stood me in good stead. I'd be remiss if I did not attribute this to the teachers and mentors at TMS who were instrumental in my development. Today, as Millennium turns 20, I feel proud of the institution it has grown to become and the talent it nurtures. I can only hope for more opportunities in the future to be associated with this school and give back to it what I have received. Here's to the next 20!