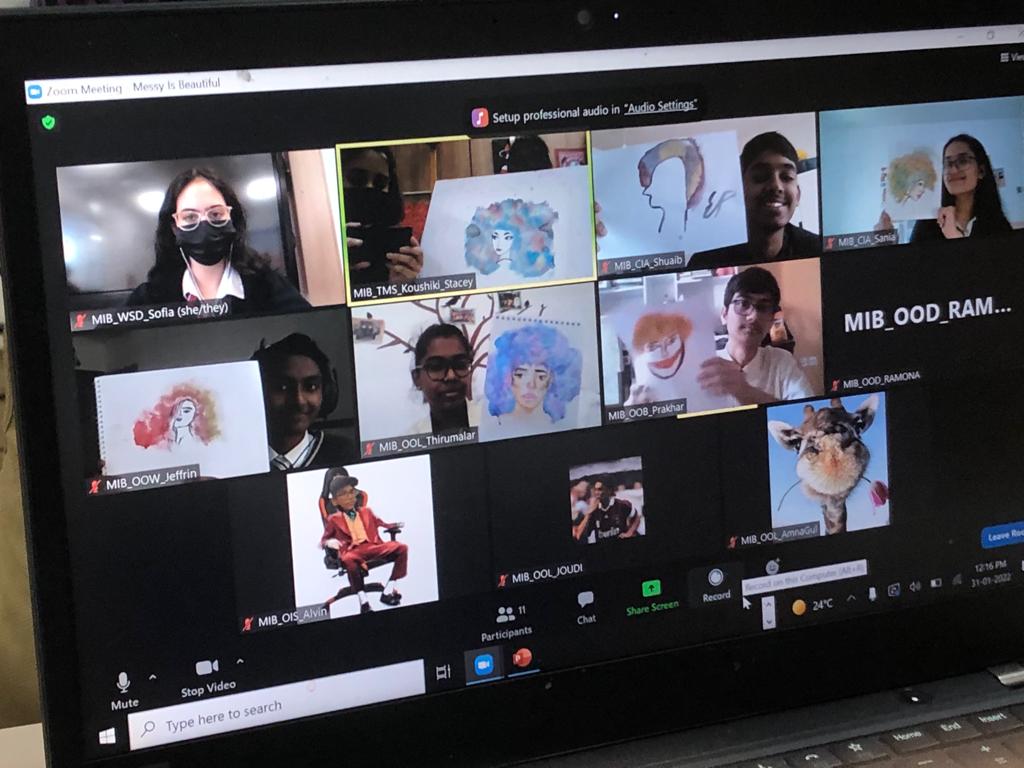 A Festival of Wellbeing at TMS
A Festival of Wellbeing at TMS
The Millennium School Dubai in collaboration with The GEMS Wellbeing Committee hosted a Virtual Collaboration between the 30th and 31st of January, themed around wellbeing, aptly named: The Art of Flourishing: A Collaboration Towards Shaping Young Minds.
23 GEMS schools and nearly 180 attendees made this a sizeable online event, its prestige augmented by distinguished speakers such as Chief Guest Mr. Dino Varkey, (Vice President Education at GEMS and Chair of the GEMS Well-being Committee), Dr. Gilda Scarfe (CEO and founder of Positive Ed, a leading educational consultancy on wellbeing & mental toughness in education), Ms. Gulshan Kavarana (founder of a free-to-join support group named SFS - Special Families Support), and Sir Anthony Seldon (co-founder of Action for Happiness and honorary president of the international body that oversees well-being in schools). Also sharing their wisdom and support with the young attendees were Ms. Ranju Anand (Vice President Education at GEMS and Chair of the GEMS Well-being Committee), Ms. Lini Shivaprasad (Vice-Principal, TMS) and Ms. Ambika Gulati (Principal, TMS).
TMS students conducted a range of Confluence sessions themed around wellbeing pillars such as Spirituality, Gratitude, Perseverance, Optimism, Creativity, and Autonomy, among others. They anchored and guided the discussions and activities of their Confluence groups and ensured that each one made a 2-minute multimodal presentation on their chosen theme. Attendees loved Sir Anthony Seldon's happiness secret, aptly names GREAT DREAM, Ms. Kavarana's spirited workshop on sign language, and Dr.Scarfe's session on the importance of wellbeing in our lives.
Adding to the uplifting tempo of the conference was an upbeat song by TMS' choir, "I Can See Clearly" which captured the spirit of the event so powerfully. The range of ideas and creative tools that went into the student-made presentations in the Confluence sessions left the attendees in no doubt of the expertise in future focused skills that young people possess. A Wellbeing Journal is being assembled collectively and will be disseminated soon amongst the participants of this Wellbeing Conclave.